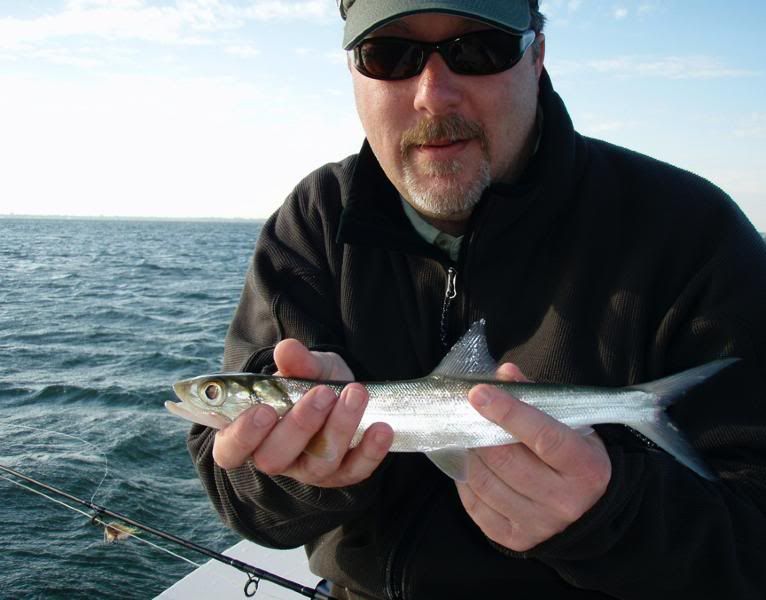 I spent a few days on the west coast of Florida, and had a chance to fish with
Captain Paul Hobby
in the waters around Ft. Myers and Sanibel Island. Unfortunately the weather was not ideal for fishing, a cold front had moved in and the winds were, by my fly fishing standards anyway, howling.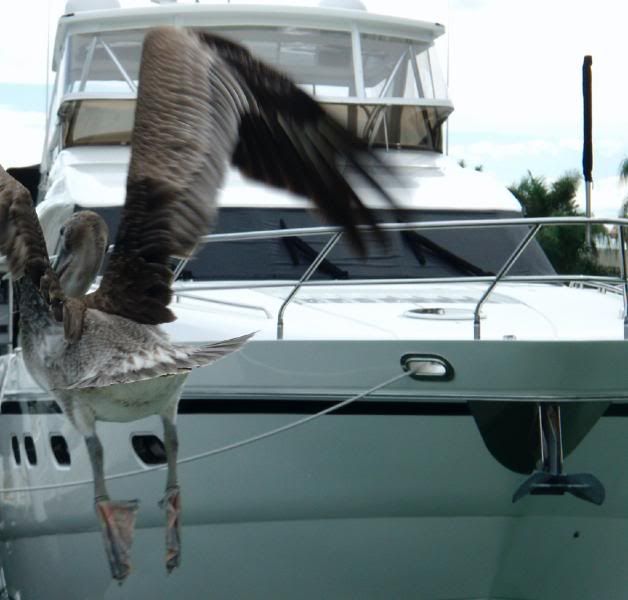 But Paul worked hard to get me on some fish, and before long I started catching a wide variety. The funny thing is, I not only caught three species that I've never caught on the fly before, but I did it using the same actual fly!
The highlight of the day was a fish that quickly doubled over the 8-weight Temple Fork I was using, and took a bunch of fly line in a hurry. If I didn't know better I would have thought I had a Steelhead on the line! As I got it closer to the boat Paul identified it as a pretty good sized ladyfish. Sometimes called a 'poor man's tarpon,' this fish had sides like a mirror! Sadly, while I was trying to figure out a way to grab it so Paul could snap a photo, he shook the fly out of his mouth and got away. I don't know how much he weighed, they are pretty skinny, but it was at least 24" or so. Several more much smaller ladyfish kept the excitement going for a while though, like the one pictured above. They were a lot of fun.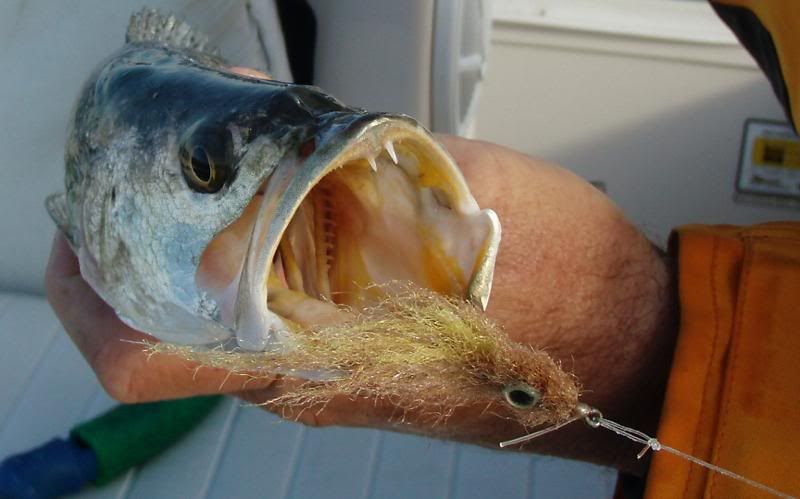 Although I had caught speckled sea trout before, on my last trip to Florida, this trip I caught a few on the fly rod. They are neat looking fish, but truthfully they don't put up much of a fight. Kind of funny, actually, for about eight seconds your rod bends and you're thinking, 'Game On!' Then you see it just skimming across the water on its side while you're stripping it in. But hey, you don't get to see your backing every time.
Finally we found a few grouper. These were interesting also. They are shaped like a freshwater bass, but feel like a trout, smooth and slimy. Cool spots too.
So it was good to be out on a boat in a beautiful place and catching some fish. I might try to head back this summer and try for some tarpon. (And not the poor man's kind!)