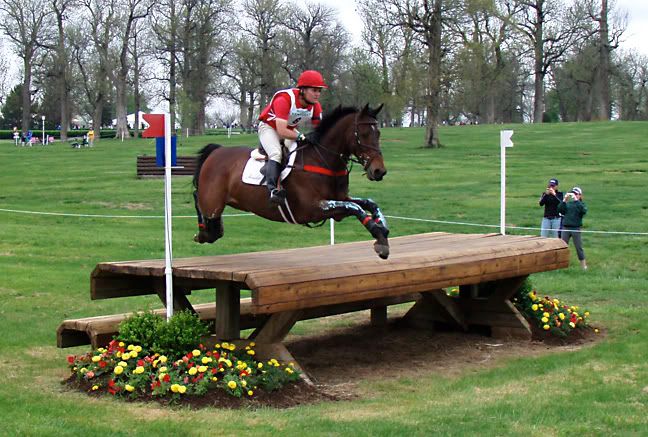 Eventing is a three-pronged competition combining dressage, cross country jumping and stadium jumping, and the Rolex World Championships is that sport's pinnacle. Horse and rider have to be very fit and durable to make it through all three phases, ridden on consecutive days, and only the best qualify to be here.
Dressage is an impressive display of control and communication from rider to horse. But evidently it's not the kind of impressive that made me reach for my camera. Cross country is where the real action is, and seeing these jumps in person gave me a new appreciation for what I've seen on TV. The jumps are huge, and they get even bigger than these! One note about these cross country pictures, I'm using a small digital camera with a big delay, so there is a lot of timing and luck in trying to get a horse while jumping!

This girl, I think her name is Becky Holder (my wife will correct me if I'm wrong) did great and came in second...
...behind Phillip Dutton, shown here riding the championship winning stadium phase. He was one of only two riders who completed this course without knocking down any rails.