We loaded up the FJ Cruiser last week and headed west for a little roadtrip. The next few posts will show a little of what we saw, including perfect weather, premium bourbon making, world class equine sports and more.
Passing within twelve miles of where I went to college, it really wouldn't have been right to extend my streak of Never Having Returned. So we stopped in Buckhannon, home of the Bobcats, and drove around a little. I showed my wife how deep that flood was back in, what, '84 or so? Submerged stop signs in town. I was actually surprised that I could remember where everything was. Even the places I visited very seldomly, like the library.
Some things never change though.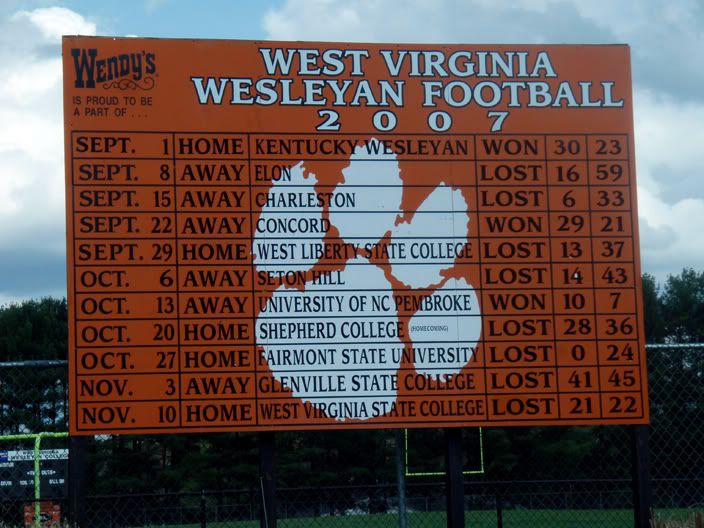 Luckily, the football team isn't one of them. They've gotten a lot better since I was there.
This is the Chi Phi house. Probably the location along my life's path with the highest disparity between time spent and time remembered. That was a long time ago, though. I'm sure the kids these days have long since found more constructive and healthy ways to pass the time.
Soon we were entering beautiful eastern Kentucky. Stay tuned for more...