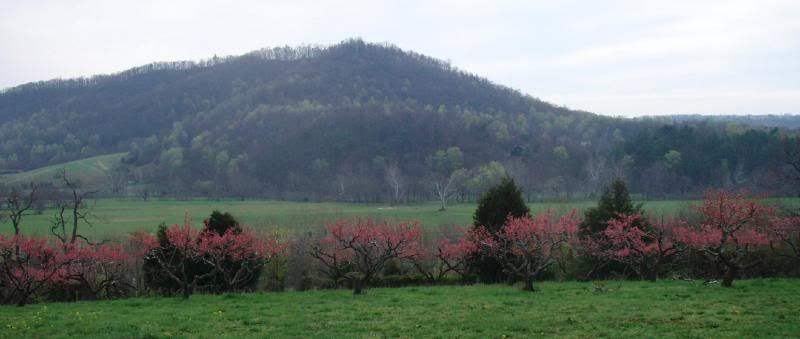 I met some friends the other day to fish for native brook trout in the Shenandoah National Park. I had never been where we were going, White Oak Canyon. But it was near my friend's farm in Madison County (peach orchard blooming above) so we met there.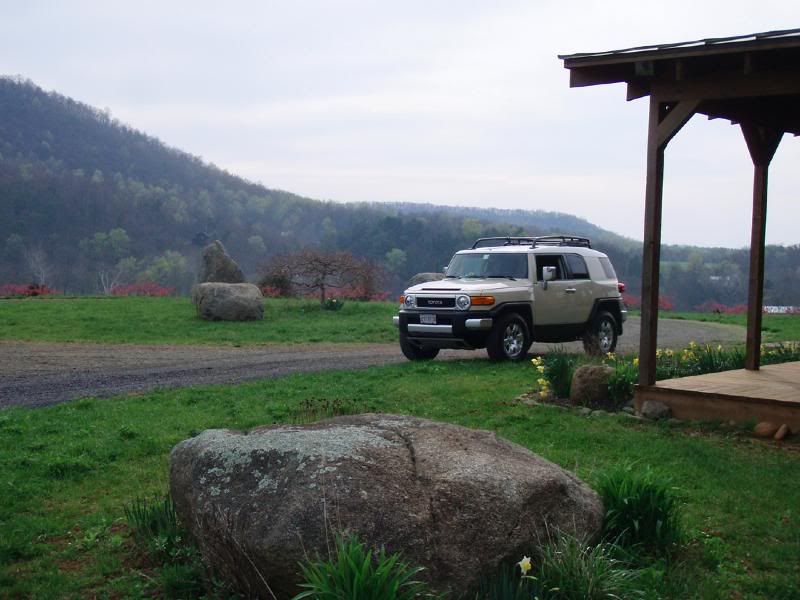 It's so beautiful out here, everywhere I parked looked like an FJ Cruiser commercial.
On to the park, this is Ed working a scenic pool with no fish in it.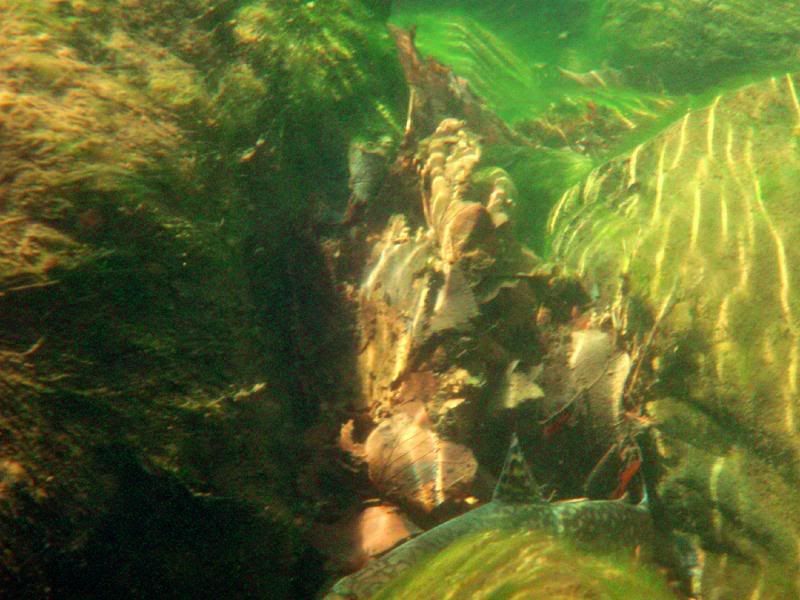 I caught only one brookie. But he was beautiful, and those who have fished this water told me that, at about 11 inches or so, it was quite a large one. Another thing he was, was slippery. I dropped him before I could take a picture. But initially he didn't go far so I stuck the camera under the surface and snapped a picture. You can see the top of my fish at the bottom of this photo. The only reason I bother posting it is that fish were very hard to come by that day, and this is the only photographic evidence that we were even in the same general area as fish.
Even harder than finding the brook trout in the last picture, is finding my friend Douglas in this one. But he is in there!
After a lot of hiking and not much success fishing, we decided that we had earned the right to reward ourselves with the three B's: icy cold Beers and some fishing in Douglas' pond for easy Bass and Bluegill. They were indeed plentiful and enjoyable, and topped off a great Spring day.