I was privileged to have the opportunity to once again fish the Rose River in Madison County, VA at the
Rose River Farm
, thanks to my friend and host Douglas. Tons (quite possibly literally) of really big, thick, meaty trout and gin clear water. My fishing skills limited my performance to just a couple over the course of several hours, but every trout I saw or caught was this size or bigger. This shot is misleading because his tail is falling away from the camera, but it's a nice size fish. Very nice. Really difficult to hold and photograph a trout this big by yourself, but that's a really nice problem to have!
Douglas, his awesome dog Enzo, and I think that must be Enzo's beer on the rock out in the middle.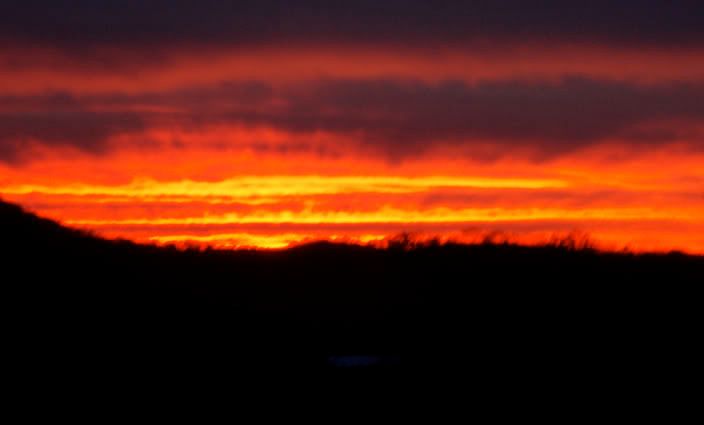 Sunrise over the mountains. Boy, ice crystals in the late fall air sure do make for spectacular skies. Madison County is a beautiful place.
A face so great I had to put another Enzo shot up here. He's a Spinoni, and every time I spend time with this dog I am further convinced my next dog will be a Spinoni too.