My wife and I were in Jacksonville, Florida over Thanksgiving, and decided to go fishing one morning. I didn't bring flyrods or anything, we just wanted a carefree morning on the water with an opportunity to catch some fish. Capt. Bill Schuller of
Heads and Tails Fishing Charters
met us in America's oldest city, St. Augustine, and off we went.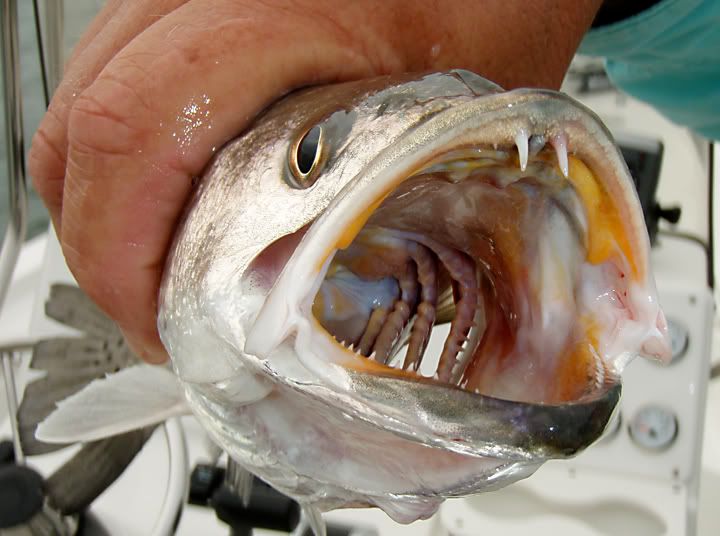 The tide was VERY high and, as a result, the fishing was slow. I was hoping to catch a redfish, but a couple hours in, fishing in the area of some old submerged bridge supports, we started to get a few speckled sea trout. I had never seen one before, this one pictured above is my first! They've got teeth unlike any I've ever seen on a fish before.
Soon after, I caught a nice bluefish that fought like hell! One of the nicest fighting fish I've ever had on the line short of a steelhead or fresh salmon. They've got some serious teeth too! Bill is a fly fishing guide also, and I think next time I'll try to get one of those bad boys on a fly rod. We had a great time and I could see making this a tradition whenever we head back to Jacksonville. Thanks for a fun time on the water, Bill!