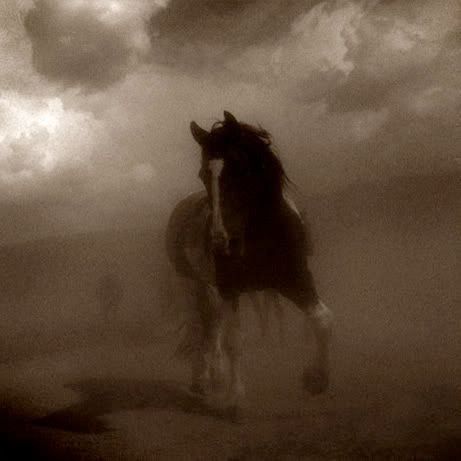 At the Kentucky Horse Park, at the huge trade fair as part of the Rolex event, we had the pleasure of meeting Shane Knight. Shane is a traditional photographer -- no digital cameras, no PhotoShop, no digital prints. He has some large images printed by hand and framed in beautiful rustic wood that are astonishing. I picture them hanging over a mantle of a great cabin or lodge. But I purchased these three images in a smaller size because I just couldn't decide on one. Another thing you should know about Shane: not just crazy talented, but one of the nicest people you'll ever meet.
Please visit his web site and support his art.
He has stunning color landscapes and photographs of a variety of other subjects. But these western horse images are my favorite.