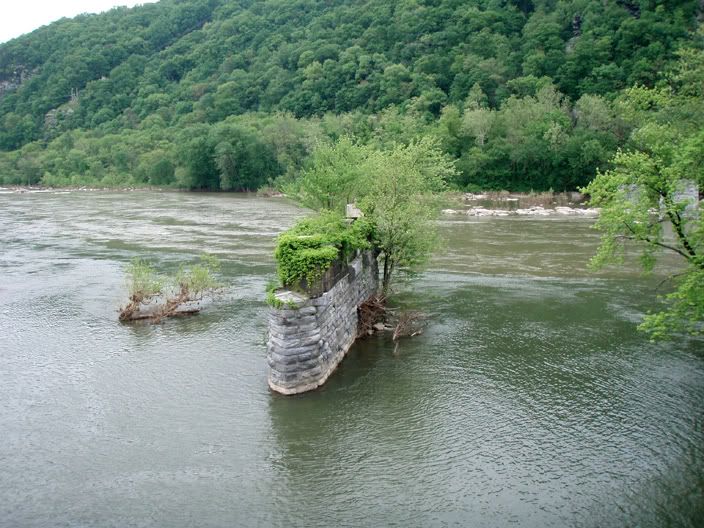 This weekend I tried to get out and catch some smallmouth, and get a little exercise in the process. As soon as I saw the river I knew the day would turn into basically a hike on a nice day, which is fine. The water was very high. I made a few casts here and there, but it was a washout.
I thought this was an interesting view, however. I'm standing on a railroad bridge that spans the Potomac at Harpers Ferry, looking downstream at the confluence of the Potomac and Shenandoah rivers. The Shenandoah, entering this picture from the right, was much muddier, and I thought the clear delineation between the two was interesting. Hopefully you can see it in this photo.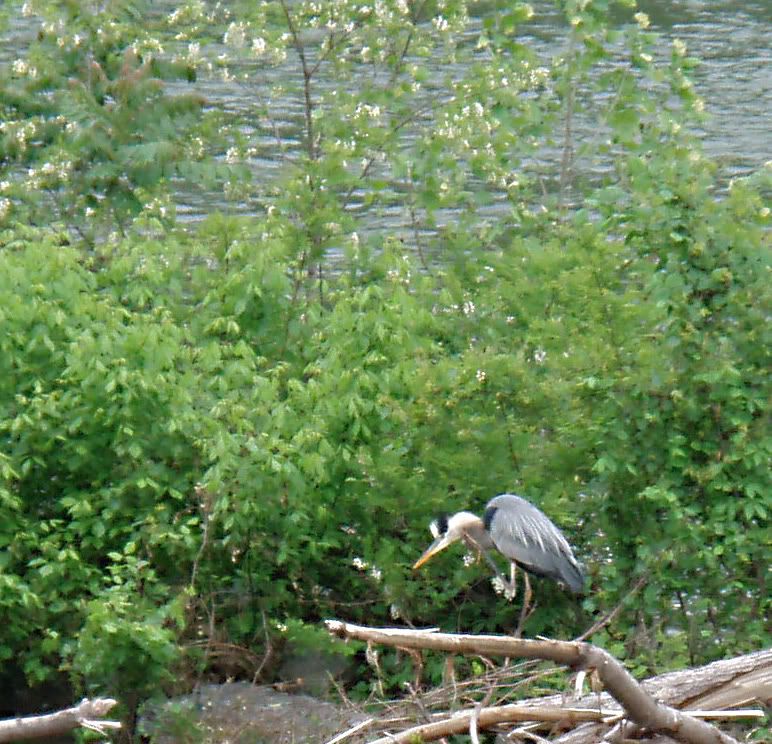 As I continued on, I saw some nice scenery - as I always do there. This great blue heron, usually majestic and graceful, looked kind of like a dork trying to scratch his face with his foot here.
And the geese with their babies were out in droves. Or is it gaggles?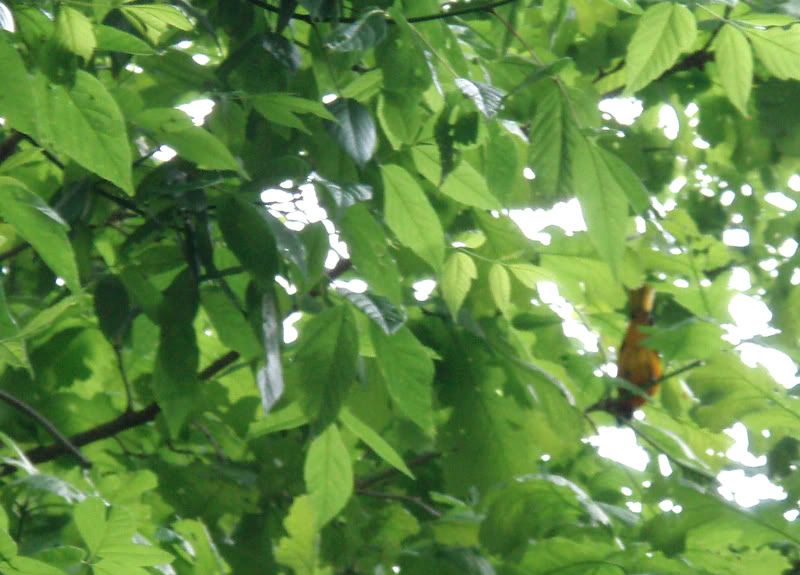 I wish my wife was there yesterday, she has never seen a Baltimore Oriole (other than the baseball kind). And I saw 6 or 8 of them! They were hard to photograph (this is the best of a half dozen attempts), they flit around a lot and like to be very high in the trees. But their song is beautiful and hopefully I'll get more opportunities to encounter these birds.
If you want to see, hear or learn about these birds, or any other birds for that matter, this is a fantastic web site worth bookmarking.