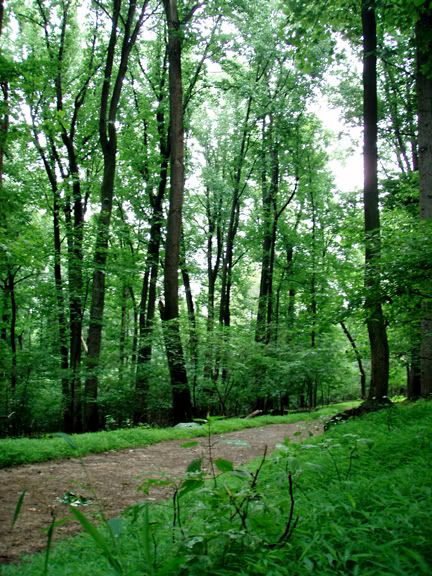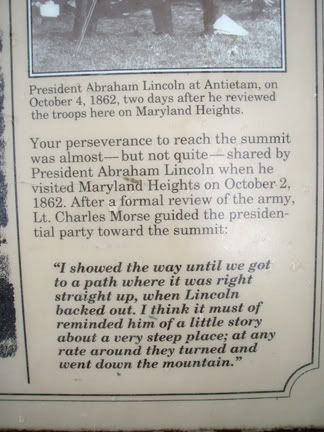 In need of some quiet time this morning, I revisited Maryland Heights, the place where not too long ago I was reminded of my pathetic physical condition. Well the second time I went back I hiked higher and farther, and this morning I took the long route past the civil war relics. About a five mile hike start to finish, and some very steep parts.
So steep, in fact, that today I made it a bit higher than ol' Abe himself went in 1862. But, in all fairness, I think I would have been impeded if I were wearing the big Abe Lincoln hat, having to duck under all the low branches.
Great views from strategic strongholds along the way.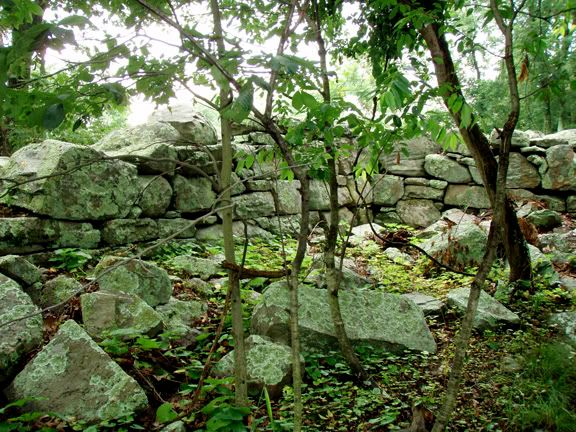 This is part of a stone fort at the summit.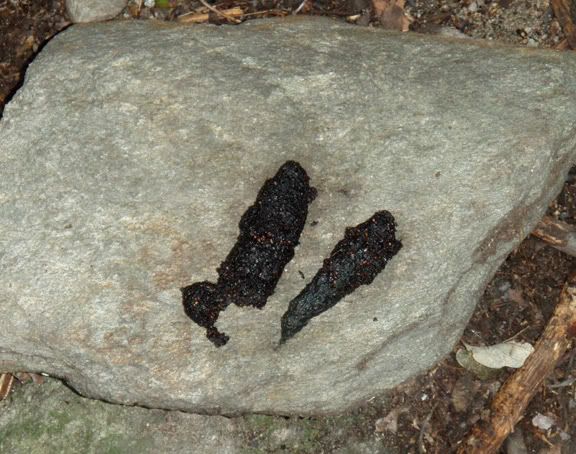 Evidence of bears can be found along the path. Not surprising on this upper route, it's a challenging hike. I was there mid-morning on a holiday and didn't see another person on that trail loop. But after seeing this my eyes were peeled for the rest of the way!
By the time I started heading downhill, I could stop focusing on my physical limitations and water conservation, and started to take in the sights a little closer than the vistas I took in from the summit.