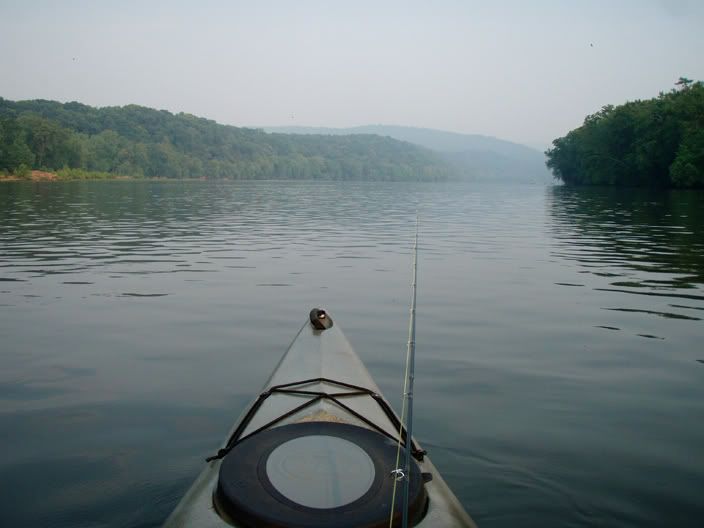 When I asked my friend Harry, who used to be in the kayak business, advice about what kind of kayak would be good for an overweight, uncoordinated, water-averse fly fisherman (I was, uh, asking for a friend), he said this one, and GAVE me a 16' Wilderness Systems Tarpon!
I tried it first on a lake and that went pretty well. So the other night I tried it on the Potomac near my house with no fishing gear, just a test run to make sure the current wasn't overwhelming. That went okay too so yesterday morning early I went river fishing for the first time in the kayak.
Sometimes when you get only one bite when you're out fishing you're disappointed. But on this day, the one and only bite of the day produced this, my first smallmouth of the year, my first fish from a kayak, and - by far - my biggest smallmouth ever! What a surprise. My 7-weight was really bending with this one, I have never felt such a strong smallie, I thought maybe I had hooked a catfish or something. Which I would have been fine with too, actually. I just wanted to catch something. But when I landed him I just couldn't believe it. I don't know how big he was, maybe 16" to 18" and heavy.
Hopefully I will have more great kayak fishing to post here, I sure have enjoyed it so far!